The NOO2 consortium integrates expertise necessary to develop the proposed solution as well as business interests and market knowledge of SME participants to ensure effective development of a pre-competitive prototype of a competitive product.
| | | |
| --- | --- | --- |
| Name | Short name | Country |
| ATEKNEA Solutions Hungary Limited Liability Company | ATEKNEA-H | Hungary |
| UTB Envirotec Inc. | UTB | Hungary |
| ASIO, spol. s r.o. | ASIO | Czech Republic |
| Biogastechnology V.B.T.S. GmbH & Co KG. | VBTS | Germany |
| ARW-Abfallmanagement GmbH | ARW | Austria |
| ATEKNEA Solutions Catalonia S.A. | ATEKNEA-C | Spain |
| University of Cadiz | UCA | Spain |
ATEKNEA-H
ATEKNEA Solutions Hungary Ltd. is a Hungarian private research organisation, established in Budapest in 2003. Its mission is to boost economic growth and competitiveness by facilitating implementation of innovative technologies. ATEKNEA-H provides services to a broad range of international clientele in the private and public sector and serves the public interest by promoting sustainable development. Currently 21 full-time researchers and several PhD students contribute to their research and technology development activities, and a team of five experienced project managers, functions to facilitate client relations and the take-up of research results. The company maintains extensive partnerships and collaboration agreements with technical universities, R&D organizations and industrial companies Europe-wide, enabling broad expertise to successfully resolve R&D tasks requiring an interdisciplinary background. ATEKNEA-H is an experienced R&D SME in areas related to information technologies, industrial electronics, and automation, as well as environmental technologies. Their mission is to bring expertise to research and development of new technologies and devise methods beneficial for the environment and communities. Their key area of interest and expertise is Electrical and Mechanical Engineering, Information and Telecommunication Technologies, and Biomedical and Environmental Technologies information and their application to industrial environments.
For more information, please visit: http://ateknea.com/
UTB
The project concept owner, UTB Envirotec was founded in 1996 in Hungary. It is a company with remarkable competencies on the field of wastewater and organic waste treatment planning as well as more than thirty years of expertise in biogas processing with respect to renewables. While working on one of the most complex wastewater treatment plants in the EU, they have found time to aim at diversification of their technologies.
For more information, please visit: http://www.utb.hu/
ASIO
ASIO, spol. s r.o. was established in 1993 as a Czech engineering and supplier company with international operations. The company is involved in the development, production, and delivery of technologies for wastewater treatment, water treatment and air treatment.  ASIO has 62 employees out of whom 15 are participating actively in research and development of different marketable solutions for future expansion.
For more information, please visit: http://www.asio.cz/
VBTS
VBTS was established in Germany in 2010 offering services in engineering works (feasibility studies, basic engineering etc.), in EPC Works and construction of AD plants. It is also a consultancy for repowering projects of existing plants and delivery of equipment for repowering tasks. The experts of the company do feasibility studies for AD plants and offer those plants throughout Europe (Poland, UK, Croatia) and Turkey. They also deal with desulphurization systems and active carbon filters. The company is well connected to various potential clients through the long (>10 years) experience in the biogas industry.
For more information, please visit: http://www.biogastechnology.de/
ARW
ARW was founded by Mr. Rudolf Wiedner, as solely owner, in October 2000. ARW itself has 5 employees. Representing now the HUKE Group established by a holding concept, consisting from 22 companies located in AT(AWR) HU, SK, HR, are linked to ARW as an international active disposal company and it offers secure and competent waste management and treatment services, ranging from collection to recycling. After multiple years of collaboration with multiple landfills in Austria, Hungary, Croatia, Slovakia and Romania, ARW offers the NOO2 Project an invaluable access to Austria's biggest garbage collector.
For more information, please visit: http://www.arw-abfallmanagement.com/
ATEKNEA-C
Ateknea Solutions brings together four research and innovation companies operating at a European level for over 15 years. The group will pool the expertise and know-how of more than 130 professionals working in Barcelona, Brussels, Budapest, Krakow and Valletta. Ateknea aims to assist European SMEs in transforming their innovative ideas into real marketable products and services that are crucial for their success. By offering tailor-made services for innovation, such as technological development and coaching, Ateknea's experts cover a wide range of engineering and scientific areas. Moreover, they have extensive experience in attracting and raising funds from both public institutions and private investors.
The Barcelona Office is specialised in the delivery of research, innovation and engineering services to a range of sectors. Our mission is to provide business and technological excellence to Small and Medium-sized Enterprises (SMEs) to develop their ideas into profitable innovative solutions. Our vision is to see more value-added solutions to reach the market by providing innovation services to European SMEs.
For more information, please visit: http://ateknea.com/
UCA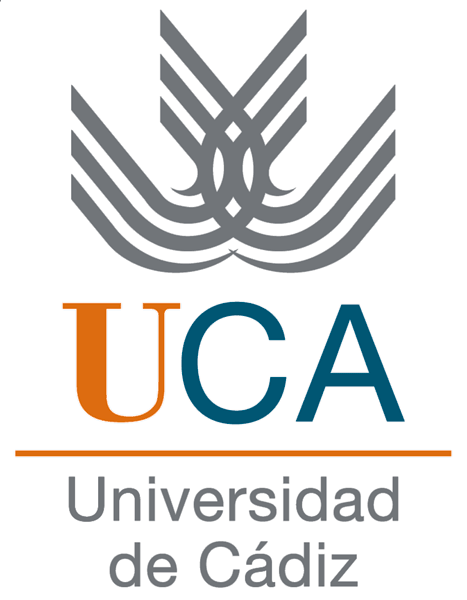 The Department of Chemical Engineering of the University of Cádiz, more specifically the research group "Biological and Enzymatic Reactors", is participating among others in acetification processes, biodesulphurisation and biofiltration of contaminated gases, bioremediation of contaminated soils by heavy metals and biotransformation of industrial interest. Among several distinguished papers, the research on Hydrogen Sulphide removal by means of a biofilter is remarkable. University of Cadiz's experience allows to offer studies of design and optimization of bioprocess at laboratory scale and pilot plant solutions. The University was established 1979. According to 2013 data it has 1689 teachers and researchers, 742 administrators and 20817 students overall, while the Faculty of Science contributing in the project has 210 teachers, 60 administration staff and 1119 students.
For more information, please visit: http://www.uca.es/en/